Keep the Music Going with a Donation to Point Richmond Music
Point Richmond Music provides free outdoor summer concerts as a way to build community through the unifying language of music. We exist thanks to the support of local businesses, individual sponsors and the volunteers who make it happen.
Please consider making a tax-deductible donation or volunteering your time to keep the music going!
Click below to donate using a credit card, or contact us for volunteer information.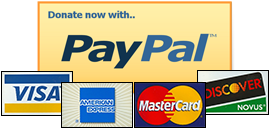 If you'd prefer sending a check, please make the check out to "Point Richmond Music Association", and send to:
Point Richmond Music
PO Box 70202
Point Richmond, CA 94807